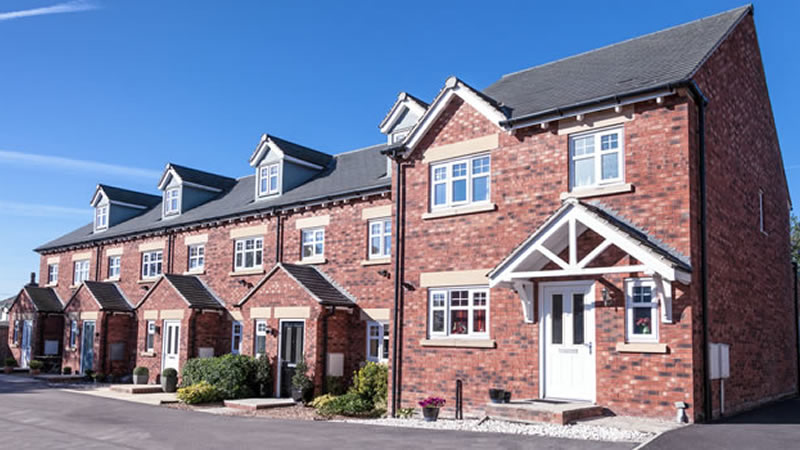 If you have spotted your dream home but then realise it's out of your reach due to affordability or lack of deposit, it still may be possible through shared ownership.
There are currently two shared ownership schemes available in Northern Ireland. The most instantly recognisable and longest established is Co-Ownership, who have been helping people get onto the housing ladder since 1978. Co-Ownership is a facility where you buy a share of your home (between 50% – 90% of the home's value) and pay rent on the remaining share. For your share you'll need to have a mortgage, which our adviser will arrange, along with helping with the Co-Ownership process.

The second shared ownership scheme available is called FairShare. It works in a similar way to Co-Ownership, whereby you purchase between 50% – 90% of your home's value and pay rent on the remaining share. However it is only available on new builds and is restricted to 3 major housing associations – Apex, Clanmil and Choice. There are currently only 3 major UK mortgage lenders providing mortgages for the FairShare scheme and again our advisers will help you with all aspects of this.

This may only be the start of your journey. Further down the line you may be in a position to buy an increased share or indeed all of the Co-Ownership or FairShare elements. This process is known as staircasing and when you are ready to make this step our advisers will always be at hand.

Because we work with all the major UK lenders, and local ones, you can be sure of impartial mortgage advice, best suited to your needs. Each lender has their own lending criteria but our expert knowledge will make sure we find a solution that is matched to your own specific circumstances. Speak with one of the team today.

23 branches throughout the Northern Ireland - get the advice you need.
Book Appointment
Why Choose Us?
Largest impartial mortgage broker in N Ireland.
Flexible appointments to suit your schedule
We have been in business since 1992
Completely impartial advice, offering an unrestricted range of mortgages
We have helped 1000's of people just like you.
Experts with the lending criteria for all of the major lenders, we lookout for problems and potential setbacks on your behalf and increase your chances of having a successful mortgage application.
Book Appointment
Call Now